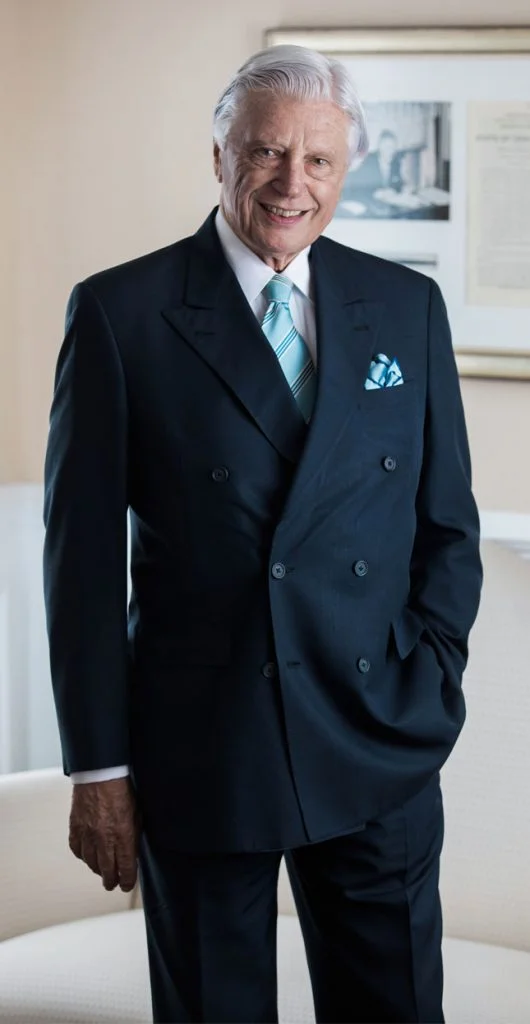 Robert G. McKelvey
Professional Background:
I am the son of Elizabeth and George McKelvey, who co-founded the Firm in 1960, and I have served as President of George McKelvey Co. since 1976, proudly growing the firm and maintaining their legacy. My professional involvements also include:
Officer and Director of the Association of American Rhodes Scholars since 1998
Former trustee of Wesleyan University for 15 years, including seven years as vice chairman of the investment committee and five years as vice-chairman of the board
Trustee and Treasurer of the Merton College Charitable Corporation (MC3), the American alumni organization of one of Oxford's oldest colleges, since 1994
Trustee of The (Animal) Shelter, Inc. since 1977
Trustee and Treasurer of the Sea Girt Lighthouse Citizens Committee from 1985 to 2008
Current member and former president of the Spring Lake Bath and Tennis Club
Trustee of the Spring Lake Memorial Community House since 2012
Director of the Samuel Eells Literary and Educational Foundation since 1981
Awards:
Bodley Fellow, Merton College, Oxford University (2005)
Alpha Delta Phi Award (2006)
Wesleyan University Baldwin Medal (2007)
Wesleyan University Distinguished Alumnus Award (2009)
Named a Distinguished Friend of Oxford University (2010)
Wesleyan's College Row lawn dedicated as McKelvey Green (2017)
Personal Life:
Much of my life revolves around the firm. Selecting individual investments is interesting and enjoyable work, but it is only truly successful if those selections are aligned with the client's long term goals. When I am not at the office, I am often working with one of the philanthropic organizations.
Why George McKelvey Co.:
George McKelvey Co. is a firm built on integrity, service and helping clients achieve their long-term goals. Our advisors not only create and manage our clients' long-term strategy, but also inform them on a regular basis of their progress toward their goals. Our clients put their financial future in our hands, and that's a responsibility that we take to heart.  Legally, we are classified as "fiduciaries" which means that we must put our clients' interests before the interests of the Firm. Historically, we have been doing so since Elizabeth and George McKelvey founded the Firm in 1960.
Education:
B.A., Wesleyan University (summa cum laude)
B.A., M.A., Merton College, Oxford University (Rhodes Scholar)