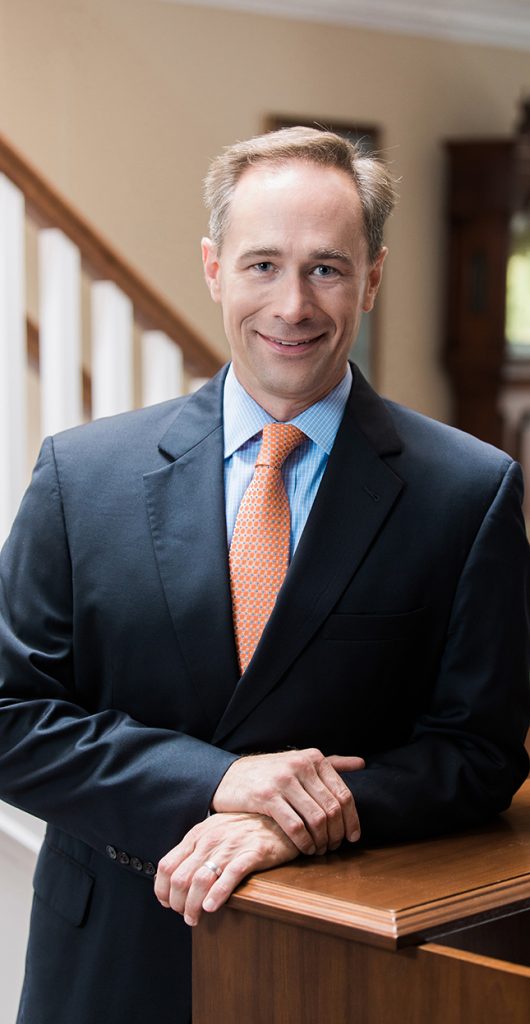 John C. Alexander III
Professional Background:
I joined George McKelvey Co. in 2009 after spending two years with a private equity firm in Philadelphia and four years with then-Citigroup in New Jersey. I serve a variety of roles here, including overseeing stock research, fixed income research, block trading and portfolio management.
Personal Life:
I am married to my wife, Ali, and we have three children. We live in Richmond, Virginia, and I supplement my telecommuting with regular office visits. It's an easier trip than you might think! Having three kids, I find my spare time filled with coaching all sorts of youth sports, including my lifelong passion, rowing.
Why George McKelvey Co.?
Client service and results are hallmarks of George McKelvey Co. We are one of the few, mid-sized firms with an in-house research department analyzing the latest trends and compiling data daily. Nothing about our research process is outsourced.
Education:
B.S., Finance, University of Richmond
M.B.A., Finance, Drexel University